Hello World (again)
A long expected catch up.
Why hello there.
This is a reboot of the Adventure Squad email list. It's for people who want to keep in touch with me, the kind of way distant friends keep in touch via email. (Or like having a Now page, if you've heard of one of them?)
It's not going to be properly structured, or salesy or fancy. It's just going to be me and you having a chat. It might be sporadic. My emails might be long or short. They might occasionally be thoughtful, or even entertaining.
Certainly, they won't replace the blog. They might draw attention to some recent posts I think you might like. Or other things I've done across the internet. It'll also probably give me a way to apologise for any big gaps in blog posts and give you a behind the scenes of why.
For example, right now I've got 3 or 4 posts in draft at the moment. I haven't published any of them because I've been given redundancy notice for the end of the month. So I'm rather urgently applying to jobs and freelance work so I can pay my rent. 🤷‍♀️ Sorry.
I'm sad to go, because being an adventure travel writer for a Full Time Proper Job was wonderful. And that's coming from a girl who didn't believe she was cut out for careers 5 years ago. Just goes to show that the narrow idea of "career" we're given at school. And with a maths degree at uni I was told to pick from PhD, teacher or accountant. Thank heavens I found my own path!
Anyway, where I was going with all that was: the travel industry is going through some very difficult times. It might be better for me to ride it out somewhere else. I guess we'll see…
Things going on
---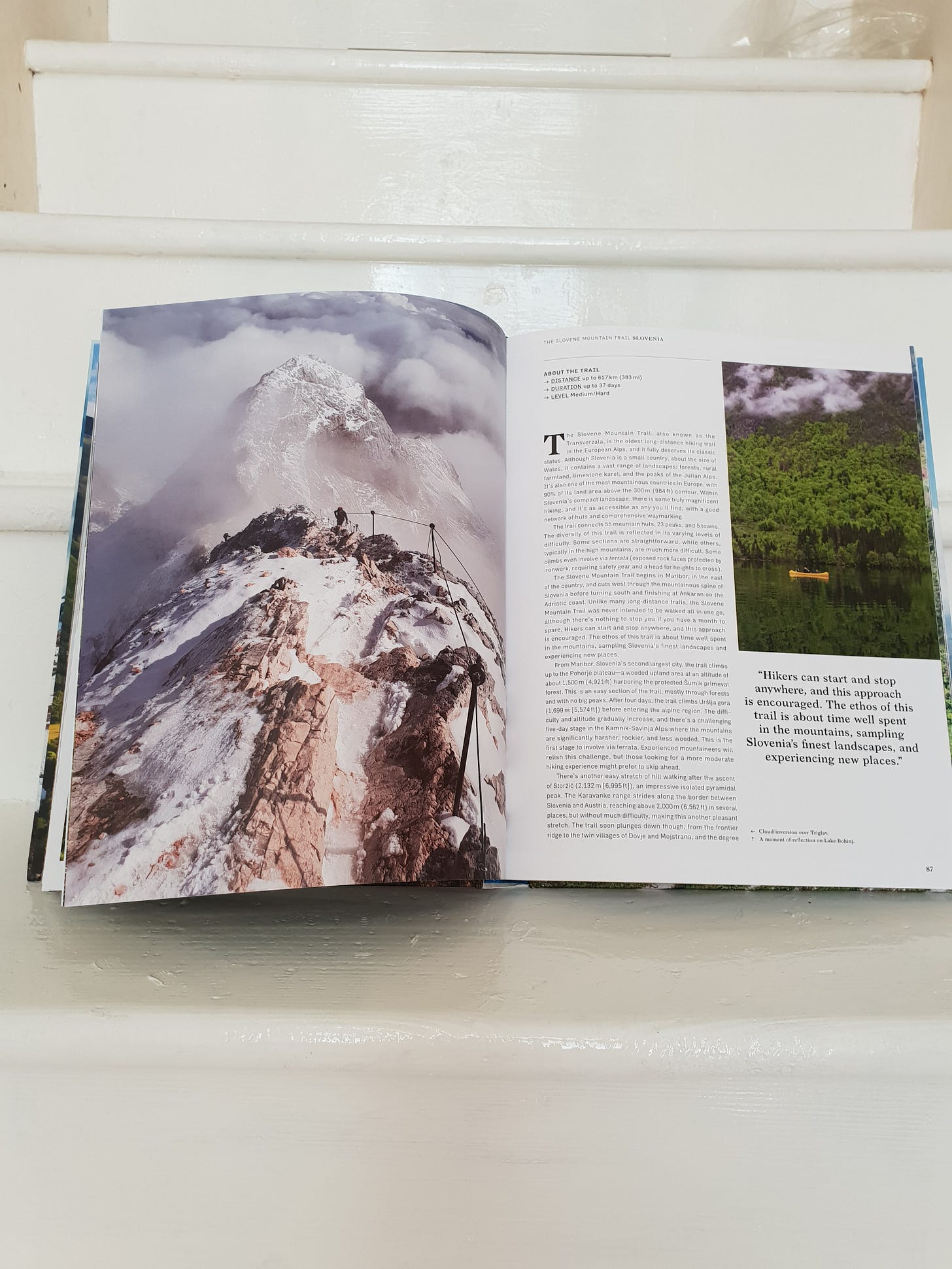 Picture on the left was taken by me on a smartphone. Don't use tech as an excuse not to start photography.
---
Right now I'm…
Knitting a doormat with an ice axe and a climbing rope. Obvs.

Building a home drying room in the cupboard under the stairs.

Putting the final touches on an adventure planning course. What I wish I'd had when I started planning big trips 5 years ago.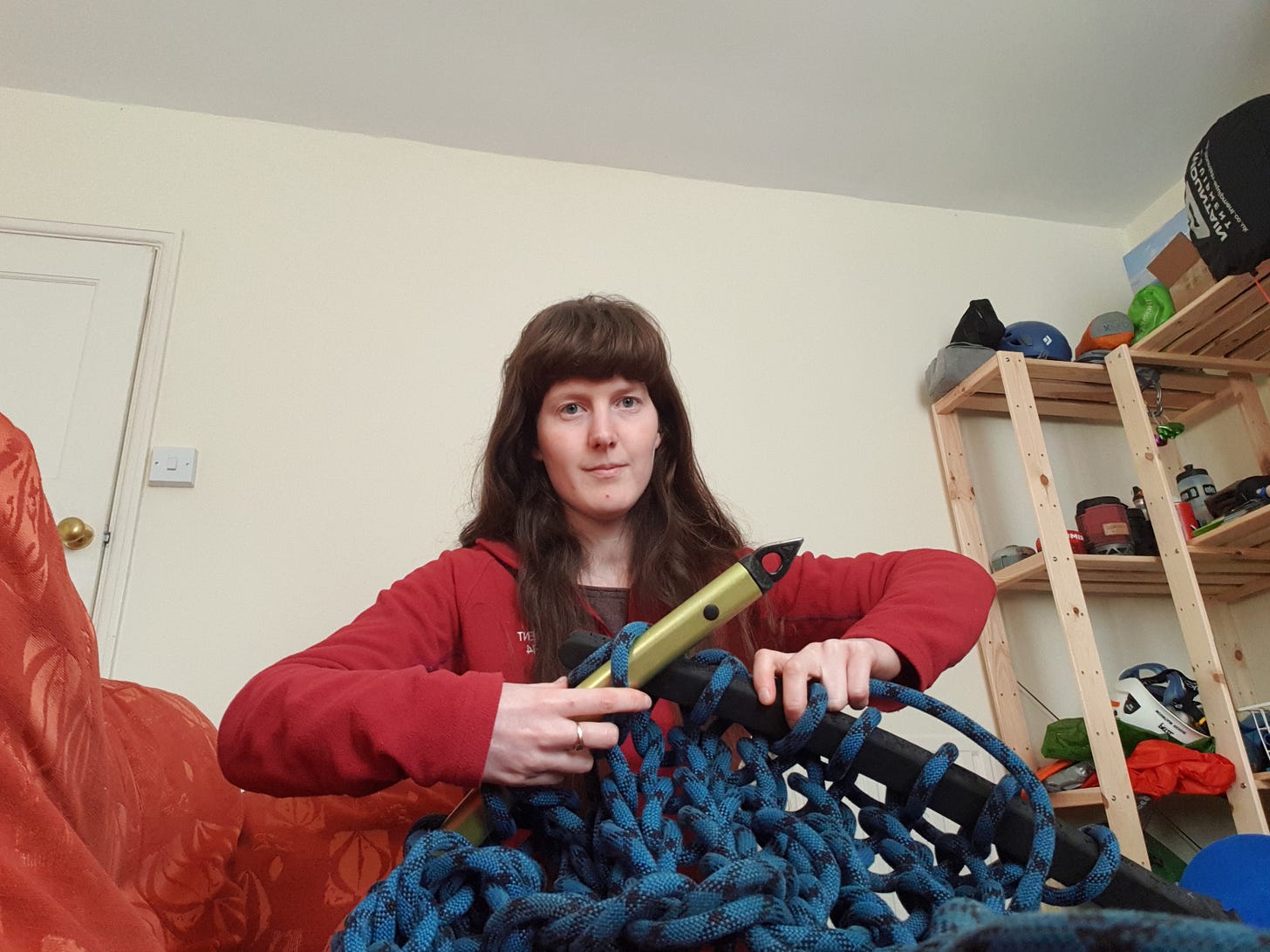 Aaaaaand I think we'll leave it there for now. Hope you are all doing well and I'll absolutely not be offended if you decide to unsubscribe. This is, after all, a little different.
Speak soon,
Emily